William W. Walker, Jr., RPh*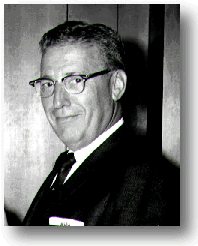 Born in Birmingham, Alabama in 1912, William "Bill" W. Walker led Walker Drug Company to become the Southeast's largest, as well as one of the nation's largest independent wholesale drug companies. After graduating from the University of Tennessee School of Pharmacy, Mr. Walker joined the Birmingham based company founded by his father. Walker Drug Company grew to an organization of more than 200 employees and developed a national reputation for innovations in the wholesale drug industry. Over the years, Bill Walker was instrumental in the start-up and the survival of many independent pharmacies throughout the state. His company actively supported both the Auburn and Samford Schools of Pharmacy.
Mr. Walker served on the advisory boards of both schools and was a contributing member of the Presidents' Clubs at both universities. Mr. Walker is past president of the National Wholesale Druggists Association and served as chairman of the Montclair Regional Cancer Center and the Birmingham Library Board. He has been recognized with many honors and awards including the prestigious J. Leon Lascoff Award, the Bowl of Hygeia, and the Phi Lambda Sigma Pharmacy Leadership Award.