Charles (Scotty) A. McCallum, Jr., DMD, MD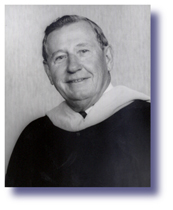 Dr. Charles A. McCallum, Jr., affectionately known as "Scotty" by his friends, received his dental degree from Tufts College Dental School and his medical degree from the Medical College of Alabama. As an oral and maxillofacial surgeon, he completed residency at University Hospital, Birmingham. He served as Vice-President for Health Affairs and Director of the Medical Center at The University of Alabama at Birmingham, and in 1987, became the third President of UAB. When he relinquished his duties as president in 1993, he was named Distinguished Professor. Dr. McCallum also served as a professor of dentistry and professor of surgery. He was Dean of the University of Alabama School of Dentistry from 1962 to 1977.
Dr. McCallum is former president of the American Association of Dental Schools and the American Board of Oral and the Maxillofacial Surgery. He served as Chairman of the Joint Commission on Accreditation of Healthcare Organizations and has received honorary degrees from six universities. His great professional ability, empathy for students, and warm personality have endeared Dr. McCallum to his many students, patients, and colleagues.