Neil E. Christopher, MD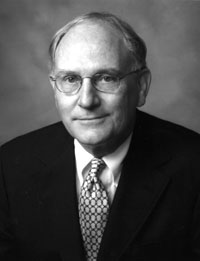 Dr. Neil Christopher has distinguished himself for over forty years as a rural family physician, primary care advocate, and state healthcare leader. Dr. Christopher graduated with honors from Auburn University and the University of Alabama School of Medicine. Except for his service in the U.S. Navy, he has practiced medicine in Guntersville, Alabama, since 1961. Dr. Christopher has been a driving force to assure the availability of family practice physicians in rural areas. His vision, insight, and determination have brought him numerous awards for his dedicated service and extensive contribution to organized medicine.
He has served as Chairman of the Alabama Academy of Family Physicians and was chosen its Family Doctor of the Year in 1993. He was the founding Chairman of the Alabama Family Practice Rural Health Board and has received the prestigious Samuel Buford Humanitarian Award from the Medical Association of Alabama. Few have done so much to ensure high quality care for all Alabamians.