Michael E. Stephens, FACHE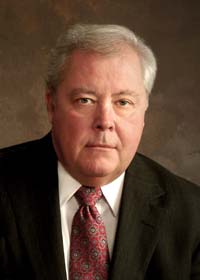 Mr. Stephens has long been a leader in the field of rehabilitation. His desire to make a difference in this area stems from a personal tragedy in 1970 when he was in a diving accident in which he suffered a spinal-cord injury. During his rehabilitation he realized the need to eliminate the fragmentation of services that often hampered the recovery of people with physical disabilities. In the mid-1970s he created a disabled sports program at Lakeshore Rehabilitation Hospital which ultimately developed into the Lakeshore Foundation, a charitable organization that supports the development of programs for people with physical disabilities.
Today the Lakeshore Foundation has the largest community-based disabled sports program in the United States, and was designated the first official U.S. Olympic and Paralympic Training Site in America. In 1984 he founded ReLife, a rehabilitation center that specialized in treating people with brain and spinal cord injuries as well as work related injuries. He was Chairman and CEO from 1984-1994; by 1994 the company had grown to forty-six rehabilitation facilities in twelve states. Mr. Stephens serves on the Board of Trustees of the Lakeshore Foundation. In addition, he has been significantly involved with the United States Olympic Committee (USOC) and has served on the Leadership Council, as a member of the USOC Chairman's Circle, and is a former USOC Trustee. Mr. Stephens is currently a United States Olympic and Paralympic Foundation Board member.