John B. Thornton, DMD, MA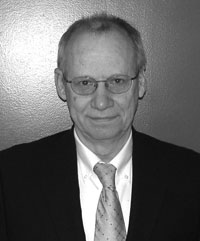 Dr. John Thornton serves as UAB's Associate Dean for Community Affairs and Co-Director of Dentistry for the Civitan International Research Center/Sparks Dental Clinic. Dr. Thornton's passion for helping underserved children receive oral health care is truly inspiring. He has dedicated his life to the service of the community through his work as an educator, caregiver, and advocate for the dis- advantaged. Dr. Thornton has faithfully mentored scores of dental students, and his passion for providing dental care to the under-served will be carried on for generations to come.
His commitment has extended beyond Birmingham as Dr. Thornton's tireless efforts to establish dental clinics have reached many rural Alabama counties and Alabama's "Black Belt". He was recognized by UAB with its 2001 President's Award for Excellence in Teaching. Dr. Thornton has also received the Legion of Merit Medal for Exceptional Meritorious Military Service as well as the Most Excellent Fellow Award from the Alabama Dental Association.