Arnold G. Diethelm, MD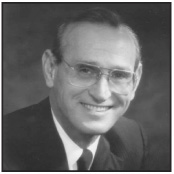 Distinguished surgeon Dr. Arnold Diethelm, a pioneer in organ transplantation, served as Chairman of the Department of Surgery at the University of Alabama School of Medicine for more than fifteen years. Dr. Diethelm performed the first renal transplant in Alabama and has served as Director of all the UAB Transplant Programs since 1994. Under his leadership the Renal Transplant Program has become the world's largest program with one of the best patient survival rates.
Brought to Alabama by Dr. John Kirklin, Dr. Diethelm strengthened the Department of Surgery by recruiting exceptional surgeons to the various surgery divisions. Because of his outstanding commitment as a medical educator and his specialized surgical skills, countless lives have been saved. Highly respected as a teacher, lecturer and author, Dr. Diethelm is now retired and serves as Professor Emeritus at the University of Alabama at Birmingham .