James Orr Walker, Sr. *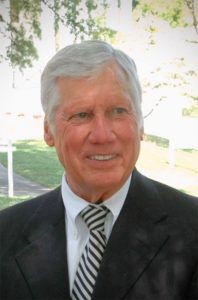 Mr. Jim Walker was a 1957 graduate of Auburn University's Pharmacy School. He served on the Dean's Advisory Council and received a Distinguished Alumnus Award by its alumni association.
Mr. Walker's grandfather and father had a huge impact on the pharmaceutical industry in the State of Alabama. They instilled a love of pharmacy in a young man who carried the principles and ethics learned at an early age.
Jim Walker began his career at Reynolds Pharmacy in Birmingham and later joined his brother to oversee operations of Walker Drug Company. He was the recipient of the Bowl of Hygeia Award, the most prestigious award given in pharmacy, and he was first to receive the Alabama Pharmacy Association President's Special Achievement Award.
Mr. Walker served as president of the Birmingham Better Business Bureau and was a board member of Carraway Methodist Hospital for 15 years.