William Lawrence Hawley, MD*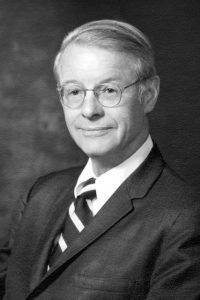 A native of Belle Ellen, Alabama, Dr. Hawley grew up in Bessemer, Alabama. He excelled as a student at the University of Alabama and graduated from Harvard Medical School. After Pearl Harbor he joined the U.S. Army Medical Corps and served in both the European and Pacific theaters, working in epidemiology and environmental medicine. For his service, Dr. Hawley was awarded the Order of the British Empire for meritorious military service by King George VI.
Dr. Hawley was a kind, caring physician who was a pioneer in the clinical use of radioisotopes. He was the first to use radioisotopes for cancer treatment in Birmingham, Alabama. He established an isotope lab at the Birmingham Veterans Hospital and worked with skilled physicians providing radioisotope therapy to patients with breast cancer, ovarian cancer, and thyroid disease. Dr. Hawley influenced and guided many young men and women and was widely known as a role model for fellow physicians.