William H. Coleman, MD, PhD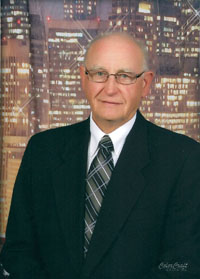 Dr. William H. Coleman began his career in1969 with a Ph.D. in anatomy, teaching medical students, but soon realized he wanted to be directly involved in patient care. With an M.D. from UAB and a family practice residency at the UAB Huntsville campus, he could not focus on treating and preventing illness in rural Alabama. For more than 30 years Dr. Coleman provided a high quality medical practice to Scottsboro and Jackson County residents. Recognizing the shortage of family physicians, Dr. Coleman became active on state and national levels to address the need for more family physicians.
In 1984, Dr Coleman became President of the Alabama Academy of Family Physicians and President of the American Academy of Family Physicians in 1994. As President, he visited chapters in all 50 states and became a national spokesman for primary care issues. Following his term as President, Dr. Coleman became president of the AAFP foundation to continue to address and support the field of family medicine. He has become nationally recognized through his numerous publications and presentations. Dr. Coleman retired from his Scottsboro practice in 2006, but continues his work as Associate Dean for Rural health at UAB Huntsville.