Arthur F. Toole, MD *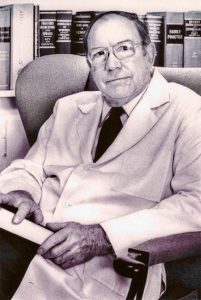 Dr. Arthur Toole was born in Talladega, Alabama, and graduated from the University of North Carolina and subsequently the Harvard Medical School. For many years Dr. Toole served as chief of surgery and chief of staff for Citizens Hospital in Talladega, and he was attending physician for Southern Railroad employees and the Alabama School for Deaf and Blind.
Dr. Toole was a life member of the Medical Association of Alabama, served on its Board of Censors and elected a life counselor. As a dedicated community leader, he served as chair of the Talladega Public Library and in 1986, the City of Talladega honored Dr. Toole as its Man of the Year.
One of his colleagues stated that medical schools can confer the MD degree, but being a physician is earned by a life lived of dedication and service to one's patients. Dr. Arthur Toole exemplified and honored that title.