Thomas W. Jones, DDS*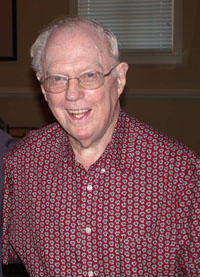 A native of Alabama, Dr Thomas W. Jones received his B.S. degree from Louisina State University and his dental degree from Loyola University. Dr. Thomas Jones was the first individual accepted into the oral and maxillofacial surgery residency program at the University Of Alabama School Of Dentistry. Following residency, he accepted an appointment as a faculty member where he spent over 57 years educating dental students in oral and maxillofacial surgery. Dr. Jones served as President of the Southeastern Society of Oral and Maxillofacial Surgeons and on the Advisory Board of the American Board of Oral and Maxillofacial Surgeons.
Dr. Jones developed and designed the standard of outpatient dental anesthesia for the State of Alabama. His efforts helped ensure those receiving outpatient anesthesia and conscious sedation in dental offices receive these services from dentists who have met specific training criteria. Dr. Jones maintained the utmost respect and admiration by his colleagues and students throughout his lengthy career because not only did he have vast clinical experience, but he was always willing and patient to teach. Dr. Jones past away in 2008 at the age of 89.