Mary "Polly" Ayers, DDS, MPH*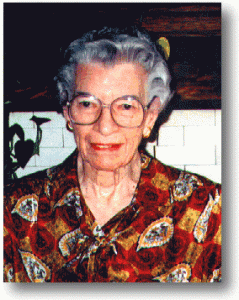 Thanks to the leadership of Dr. "Polly" Ayers, the Jefferson County Bureau of Dental Health remains one of the more progressive bureaus in the country. A native of Wichita, Kansas, Dr. Ayers received an A.B. degree from University of Kansas and a D.D.S. degree from Northwestern School of Dentistry. She later received a master's degree in public health from Harvard. In 1947, after conducting field studies with the United States Public Health Service in Rhode Island, Dr. Ayers was asked to head the dental division of the Jefferson County Department of Public Health. Working closely with Dr. Joseph Volker, Dr. Ayers developed an innovative program using mobile dental units to provide care to rural areas of Jefferson County.
Dr. Ayers, in concert with the University of Alabama School of Dentistry, later developed a mobile dental program to meet the needs of the elderly in Jefferson County nursing homes. She is also known for her work with Dr. Roy Kracke and others in instituting water fluoridation in Jefferson County. Dr. Ayers served as president of the Seventh District Dental Society and also as president of the American Association of Public Health Dentists.