Karen Meneses, PhD, RN, FAAN *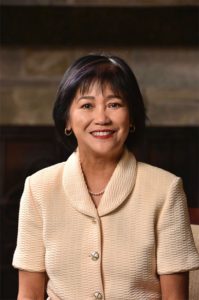 Dr. Karen Meneses was an internationally known researcher in cancer survivorship disparities research with a prolific and sustained history of scientific contributions that have improved the lives of cancer survivors.
While Dr. Meneses' scholarly interests were diverse, much of her work was focused on breast cancer survivorship.
Dr. Meneses received numerous honors during her lifetime for her groundbreaking research and leadership including the 2013 Ada Sue Hinshaw Award, one of the highest honors given to a scientist in the field of nursing. She was also bestowed the highest Academic Health Center honor at UAB, being name the Distinguished Faculty Lecturer in 2016.
Dr. Karen Meneses was one of kind: an influential leader; eminent role model; distinguished scholar; and relentless advocate for Alabama breast cancer patients, survivors, and their families.