Martha Crystal Myers, MD*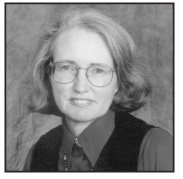 Dr. Martha Myers had an extraordinary and passionate commitment to alleviate pain and suffering, as well as to serve those who did not know Christ. She completed her undergraduate degree at Samford University and her medical degree at the University of Alabama in Birmingham. While in medical school she spent time in Yemen at Jibla Hospital. Recognizing Yemen's urgent need for medical care, she then focused her post-graduate training in that direction.
In 1977 Dr. Myers received an appointment as a Southern Baptist medical missionary to Yemen where she served for over twenty five years. Affectionately known as 'Dr. Martha', she was loved by the people of Yemen and she loved them. Her duties included long surgical sessions with complicated obstetrical deliveries and caesarean sections. Dr. Myers' ministry also included the rural villages of one of the world's poorest nations. Tragically, on December 30, 2002, a terrorist took her life. Dr. Myers'life of compassion,and love continues to be an inspiration to people throughout the world.