Luther Leonidas Terry, MD*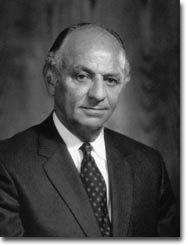 Dr. Luther Leonidas Terry was a brilliant physician, but even more, a distinguished public servant and medical pioneer. A native son of Red Level, Alabama, Dr. Luther Terry was a graduate of Birmingham-Southern College and Tulane University Medical School. During a distinguished academic career Dr. Terry served as a member of the faculties of Washington University, the University of Texas, and Johns Hopkins Medical School. He later served as Assistant Director of the National Heart Institute in Bethesda, Maryland.
In March 1961, President John F. Kennedy appointed Dr. Terry Surgeon General of the United States. During his tenure, he made his greatest contribution to medical research and public health with the release of the first Surgeon General's Report on Smoking and Health. Dr. Terry served as Chairman of the World Health Organization, was honored with nineteen honorary degrees, and was a member of the Alabama Academy of Honor. Through an exception granted by President Reagan, Dr. Terry was interred in Arlington National Cemetery.