Josiah Clark Nott, MD*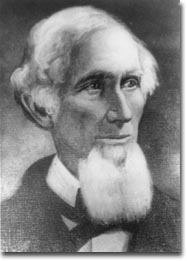 Dr. Josiah Clark Nott was a native of South Carolina and received his M.D. degree in 1827 from the University of Pennsylvania. After post-graduate training in Paris, he began the practice of surgery in Mobile, Alabama. In 1858, Dr. Nott together with several friends, founded the Medical College of Alabama in Mobile County. Serving as the Professor of Surgery, in 1860 Dr. Nott successfully appealed to the Legislature for a State Charter and $50,000 appropriation. Mobile's Medical College grew in prominence. The school served Alabama from 1859-1920 and a substantial percentage of its 1,358 graduates came from other states and foreign countries.
Dr. Nott served as a surgeon, staff officer, and hospital inspector during the Civil War, in which he lost both soldier sons. Dr. Nott has been mentioned as one of the most prominent scientists in the pre-Civil War south. He has been credited with being the first to suggest that insects, especially the mosquito, could transmit yellow fever. Dr. Nott was one of Alabama's key figures, if not the most important, in initiating medical education in Alabama.