John M. Montgomery, PhD*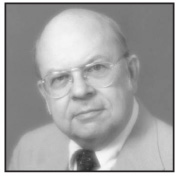 A graduate of Vanderbilt University and the University of North Carolina, Dr. John Montgomery is considered one of the nation's leading cancer researchers. He achieved international recognition in the scientific community for contributions to the design, synthesis, and development of drugs that save tens of thousands of lives each year. Dr. Montgomery has received many awards including the Cain Award from the American Association for Cancer Research and the Alfred Burger Award from the American Chemical Society. He served as a director of the American Association for Cancer Research, the Association of American Cancer Institutes, and the World Health Organization.
He has authored over 450 publications and served on thirty advisory boards. He currently serves as a Distinguished Scientist at Southern Research Institute, an Adjunct Senior Scientist at UAB's Comprehensive Cancer Center, and a Senior Vice President and Director of Research for BioCryst, Inc.