Boyde J. "Jerry" Harrison, MD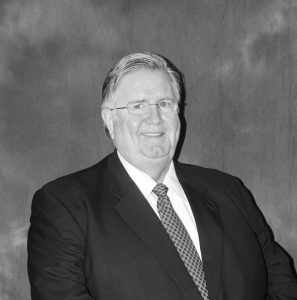 Dr. Jerry Harrison is a family physician from Haleyville, Alabama, having served the community for over 35 years. He received his MD degree from the University of Alabama School of Medicine. Continuing his interest in biochemical research, he has participated in over 120 clinical research trials, including opioid dependence research. In 2008, Dr. Harrison helped develop a board sponsored and approved prescribing course which he presented to over 7,000 Alabama prescribers. The course was awarded the Administrators in Medicine National Award for Excellence in 2015.
He has served as the president and chairman of three statewide medical associations: the Alabama Medical Directors Association, the Alabama Academy of Family Physicians, and the Medical Association of the State of Alabama. He has also served as chairman of the Alabama State Board of Medical Examiners. Dr. Harrison was the recipient of the Garber Galbraith Medical Political Award from the UAB Medical School Alumni Association. He is a private pilot, a talented musician, and a tireless advocate for rural physicians in Alabama.