James C. Dearth, MD*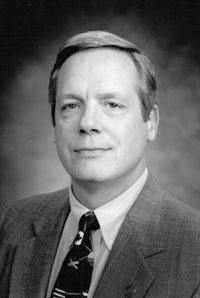 Dr. Jim Dearth was a national leader in children's healthcare issues and worked at Children's Hospital for more than twenty years. A pediatric hematologist/oncologist by training, Dr. Dearth completed his undergraduate work in chemistry at Duke University where he was also captain of the 1969 football team. His medical degree is from the University of Wisconsin Medical School, with post-graduate residency and fellowships at the Mayo Graduate School of Medicine.
In 1984 Dr. Dearth became Vice-Chairman of UAB's Department of Pediatrics. In 1985 he was appointed medical director of Children's Hospital, and in 1987 he became its Chief Executive Officer. Since then Children's Hospital has grown into one of the largest and most respected pediatric medical centers in the United States. In tribute to his service to children and families, Dr. Dearth received the 1997 Children's Advocate Award given by Childcare Resources, and in 2001 he was named "Public Health Hero" by the UAB School of Public Health.