Stanley Wade Griffin, MD *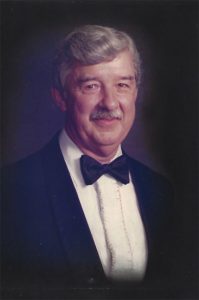 From the humble beginnings of a country gentleman doctor, Dr. Stanley Griffin arose as a giant in the world of Emergency Medicine. He studied at the University of Alabama School of Medicine and was a student of distinguished professor Dr. Tinsley Harrison.
Dr. Griffin was one of the first full time emergency medicine practitioners in the country when "The Emergency Room" was staffed only by nurses and on call physicians. He was singularly responsible for the origin and impetus of Emergency Medical Services training and implementation throughout Alabama.
Dr. Griffin was instrumental in designing and authoring Alabama EMS laws including the passage of state law 1590, which required training for EMTs and paramedics. A true example of selfless dedication to medicine, Dr. Griffin was a teacher and pioneer of unsurpassed ability and devotion.