Aubrey Derrill Crowe, MD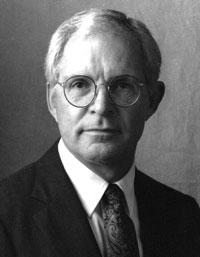 A native of Troy, Alabama, Dr. Derrill Crowe completed his medical training at the University of Alabama School of Medicine and his surgical residencies at Lloyd Noland Hospital. Dr. Crowe practiced urology in Birmingham for more than 25 years and was a leader in developing the state's first freestanding physician-owned outpatient surgery center. He also initiated the outpatient treatment of kidney stones when he established the Alabama Renal Stone Institute, which featured Alabama's first Lithotriper. Perhaps Dr. Crowe's greatest contribution to Alabama healthcare was his vision for a medical malpractice insurance service that would positively alter medical physician liability litigation and the physician's ability to deliver medicine.
Today, this physician-owned company, known as Pro Assurance, has unquestioned balance sheet strength and has provided protection to nearly 30,000 physicians nationwide. The visionary Dr. Crowe has served as President and CEO of Medical Assurance, Inc., since 1976, and as Chairman and CEO of Pro Assurance Corporation since 2001.